Phase Detectors
Phase detectors are a type semiconductor device that acts as an analogue multiplier, frequency mixer or logic circuit that generates a voltage signal. This represents the difference in phase between two signal inputs. Phase detectors are an essential element of the PLL (phase-locked loop).
Types of phase detectors?
There are three main types of phase detectors, analogue phase dete...
Showing 1-8 of 8 products
Relevance
Price (high-low)
Price (low-high)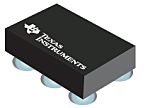 Each (In a Pack of 2) (ex VAT)
Available in multiples of 2
Texas Instruments
8GHz
1
2.9 A
DSBGA (YFZ)
6
-
-
-
-
-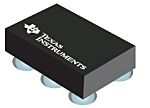 RS Stock No.: 252-0686
Brand: Texas Instruments
Manufacturers Part No.: LMH2120UM/NOPB
Each (On a Reel of 250) (ex VAT)
Available in multiples of 250
Texas Instruments
8GHz
1
2.9 A
DSBGA (YFZ)
6
-
-
-
-
-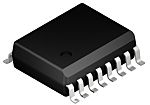 Available in multiples of 1
Analog Devices
1.3GHz
-
-
-
-
5 x 4 x 1.62mm
1.62mm
-
+85 °C
-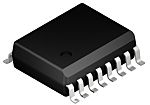 RS Stock No.: 160-9962
Brand: Analog Devices
Manufacturers Part No.: HMC439QS16GE
Each (On a Reel of 50) (ex VAT)
Available in multiples of 50
Analog Devices
1.3GHz
-
-
-
-
5 x 4 x 1.62mm
1.62mm
-
+85 °C
-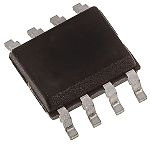 Available in multiples of 1
onsemi
2.1GHz
5
93 mA
SOIC
8
5 x 4 x 1.5mm
1.5mm
±3.6 V
+85 °C
±3 V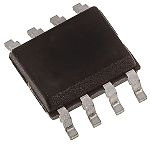 RS Stock No.: 162-9975
Brand: onsemi
Manufacturers Part No.: MC100EP140DG
Each (In a Tube of 98) (ex VAT)
Available in multiples of 98
onsemi
2.1GHz
5
93 mA
SOIC
8
5 x 4 x 1.5mm
1.5mm
±3.6 V
+85 °C
±3 V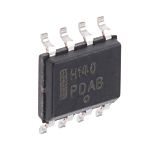 RS Stock No.: 163-2495
Brand: onsemi
Manufacturers Part No.: MCH12140DG
Each (In a Tube of 98) (ex VAT)
Available in multiples of 98
onsemi
800MHz
-
58 mA
SOIC
8
5 x 4 x 1.5mm
1.5mm
-5.5 V
+70 °C
-4.2 V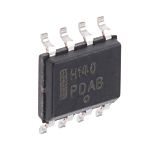 Available in multiples of 1
onsemi
800MHz
-
58 mA
SOIC
8
5 x 4 x 1.5mm
1.5mm
-5.5 V
+70 °C
-4.2 V