Data Acquisition ICs
A Data Acquisition System, commonly abbreviated to DAS or DAQ, are integrated circuits that measure analogue electrical signals and convert them into digital form. RS offer a wide range of high-quality semiconductor devices from leading brands including Analog Devices, Maxim Integrated, Microchip and Texas Instruments.
What is Data Acquisition IC's used for
Data Acquisition IC's a...
Showing 1-15 of 15 products
Relevance
Price (high-low)
Price (low-high)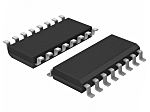 RS Stock No.: 219-4654
Brand: NXP
Manufacturers Part No.: PCF8591T/2,518
Each (On a Reel of 1000) (ex VAT)
Available in multiples of 1000
NXP
1
1
-
8 bit
40dB
-
SO16
16
-
-
-
-
-
-
-
-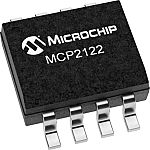 RS Stock No.: 177-2844
Brand: Microchip
Manufacturers Part No.: MCP2122T-E/SN
Each (On a Reel of 3300) (ex VAT)
Available in multiples of 3300
Microchip
-
-
115.2kBd
8 bit, 16 bit
-
-
SOIC
8
-
-
4.9 x 3.9 x 1.5mm
4.9mm
+125 °C
1.5mm
-40 °C
3.9mm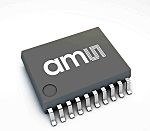 RS Stock No.: 200-6328
Brand: ams OSRAM
Manufacturers Part No.: AS8510-ASSM
Each (On a Reel of 500) (ex VAT)
Available in multiples of 500
ams OSRAM
2
No DACs / 2 ADCs
-
16 bit
90dB
2000µs
SSOP
20
-
-
-
-
-
-
-
-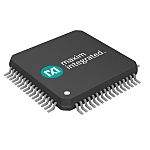 Available in multiples of 1
Maxim Integrated
1
0
-
12 bit
-
384µs
LQFP
64
-
-
-
-
-
-
-
-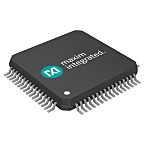 RS Stock No.: 204-2487
Brand: Maxim Integrated
Manufacturers Part No.: MAX17853ACB/V+
Each (In a Tray of 160) (ex VAT)
Available in multiples of 160
Maxim Integrated
1
0
-
12 bit
-
384µs
LQFP
64
-
-
-
-
-
-
-
-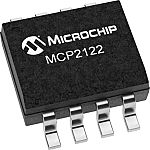 Each (In a Pack of 20) (ex VAT)
Available in multiples of 20
Microchip
-
-
115.2kBd
8 bit, 16 bit
-
-
SOIC
8
-
-
4.9 x 3.9 x 1.5mm
4.9mm
+125 °C
1.5mm
-40 °C
3.9mm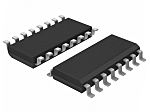 Each (In a Pack of 5) (ex VAT)
Available in multiples of 5
NXP
1, 1
1, 1
-, -
8 bit, 8 bit
40 dB, 40 dB
90 ?s, 90 ?s
SO16, SO16
16, 16
-
-
-
-
-
-
-
-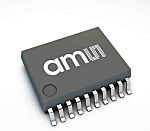 Available in multiples of 1
ams OSRAM
2
No DACs / 2 ADCs
-
16 bit
90dB
2000µs
SSOP
20
-
-
-
-
-
-
-
-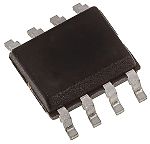 Each (In a Pack of 5) (ex VAT)
Available in multiples of 5
Microchip
-
-
-
-
-
-
SOIC
8
-
-
4.9 x 3.9 x 1.25mm
4.9mm
+125 °C
1.25mm
-40 °C
3.9mm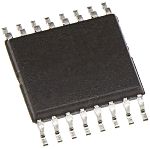 Available in multiples of 1
Analog Devices
1
8
10kHz
12 bit
81dB
6µs
TSSOP
16
±1 (DAC) LSB, ±2 (ADC) LSB
2.7 to 5.5 V
5.1 x 4.5 x 1.05mm
5.1mm
+105 °C
1.05mm
-40 °C
4.5mm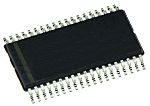 Available in multiples of 1
Texas Instruments
1
-
0.5Msps
16 bit
-
-
TSSOP
38
±4LSB
3.3 V, 5 V
9.8 x 4.5 x 1.05mm
9.8mm
+125 °C
1.05mm
-40 °C
4.5mm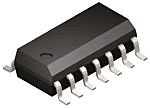 RS Stock No.: 403-648
Brand: Microchip
Manufacturers Part No.: MCP2120-I/SL
Each (In a Pack of 5) (ex VAT)
Available in multiples of 5
Microchip
-
-
-
-
-
-
SOIC
14
-
-
8.65 x 3.9 x 1.25mm
8.65mm
+85 °C
1.25mm
-40 °C
3.9mm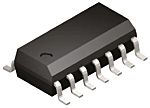 RS Stock No.: 911-5586
Brand: Microchip
Manufacturers Part No.: MCP2120-I/SL
Each (In a Tube of 57) (ex VAT)
Available in multiples of 57
Microchip
-
-
-
-
-
-
SOIC
14
-
-
8.65 x 3.9 x 1.25mm
8.65mm
+85 °C
1.25mm
-40 °C
3.9mm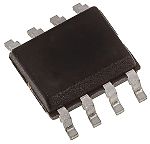 RS Stock No.: 159-6632
Brand: Microchip
Manufacturers Part No.: MCP2122-E/SN
Each (In a Tube of 100) (ex VAT)
Available in multiples of 100
Microchip
-
-
-
-
-
-
SOIC
8
-
-
4.9 x 3.9 x 1.25mm
4.9mm
+125 °C
1.25mm
-40 °C
3.9mm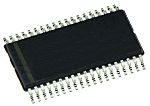 RS Stock No.: 162-9688
Brand: Texas Instruments
Manufacturers Part No.: ADS8688IDBT
Each (In a Tube of 50) (ex VAT)
Available in multiples of 50
Texas Instruments
1
-
0.5Msps
16 bit
-
-
TSSOP
38
±4LSB
3.3 V, 5 V
9.8 x 4.5 x 1.05mm
9.8mm
+125 °C
1.05mm
-40 °C
4.5mm