Sample Rate Converters
Digital information is recorded by sampling at a specific or pre-programmed rate. Sample rate converters change sample rates of different kHz (kiloHertz) from one rate to another rate.
What are sample rate converters?
These data converters prevent any alteration in speed and pitch from occurring during the transfer of sound recordings from one system application to another. These ...
Showing 1-2 of 2 products
Relevance
Price (high-low)
Price (low-high)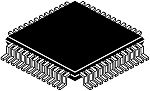 Available in multiples of 1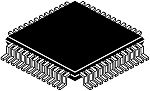 RS Stock No.: 162-7538
Brand: Texas Instruments
Manufacturers Part No.: SRC4382IPFB
Each (In a Tray of 250) (ex VAT)
Available in multiples of 250