Bus Terminators
Bus terminators are electrical devices attached to the end points of a bus network to prevent the signals from reflecting off the end of the transmission line. They do this by supplying a load equal to the impedance of the cable.
How do bus terminators work?
Bus networks are connected in a chain formation by a single wire or series of wire segments. Once each component has detecte...
Showing 1-4 of 4 products
Relevance
Price (high-low)
Price (low-high)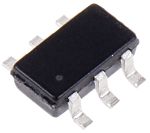 RS Stock No.: 186-9136
Brand: onsemi
Manufacturers Part No.: STF202-22T1G
Each (On a Reel of 3000) (ex VAT)
Available in multiples of 3000
onsemi
1.5 (Pull-Up) kΩ, 22 (Series) kΩ
5 μA
TSOP
6
3.1 x 1.7 x 1mm
3.1mm
1.7mm
1mm
5.25 V
+125 °C
-55 °C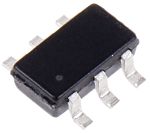 Each (In a Pack of 25) (ex VAT)
Available in multiples of 25
onsemi
1.5 (Pull-Up) kΩ, 22 (Series) kΩ
5 μA
TSOP
6
3.1 x 1.7 x 1mm
3.1mm
1.7mm
1mm
5.25 V
+125 °C
-55 °C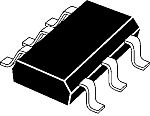 Each (Supplied as a Tape) (ex VAT)
Available in multiples of 20
onsemi
1.5 kΩ, 22 Ω
10 nA
SC-88
6
2.2 x 1.35 x 1mm
2.2mm
1.35mm
1mm
5.25 V
+125 °C
-55 °C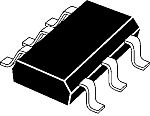 RS Stock No.: 162-9614
Brand: onsemi
Manufacturers Part No.: NUF2221W1T2G
Each (On a Reel of 3000) (ex VAT)
Available in multiples of 3000
onsemi
1.5 kΩ, 22 Ω
10 nA
SC-88
6
2.2 x 1.35 x 1mm
2.2mm
1.35mm
1mm
5.25 V
+125 °C
-55 °C