Cabinet Coolers
Cabinet coolers use clean compressed air to control the temperature within cabinets containing electrical components and to keep them cool and clean. They are a practical alternative in many applications to fans, which can pull in dirty or humid air, and air conditioners, which are more expensive and need ongoing maintenance.
Why use pneumatic cabinet coolers?
Using compressed air...
Showing 1-2 of 2 products
Relevance
Price (high-low)
Price (low-high)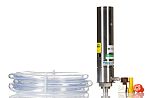 RS Stock No.: 291-5386
Brand: RS PRO
Available in multiples of 1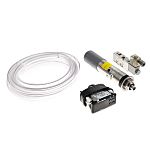 RS Stock No.: 445-3060
Brand: RS PRO
Available in multiples of 1