Hydraulic Fluid
For any hydraulic system to run efficiently and safely it is vital that you use the correct hydraulic fluid.The primary function of the fluid is to transfer power from the pump to the rest of your hydraulic system. Furthermore, hydraulic fluid lubricates parts, prevents wear and tear, and acts as a heat transfer medium.
What are the different fluid types?
Hydraulic fluids can be c...
Showing 1-8 of 8 products
Relevance
Price (high-low)
Price (low-high)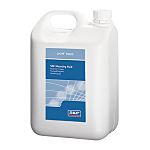 RS Stock No.: 204-4572
Brand: SKF
Manufacturers Part No.: LHMF 300/1
Available in multiples of 1
RS Stock No.: 463-3610
Brand: Castrol
Manufacturers Part No.: 6167 2800
Available in multiples of 1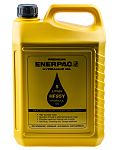 RS Stock No.: 283-1519
Brand: Enerpac
Manufacturers Part No.: HF95Y
Available in multiples of 1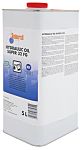 RS Stock No.: 703-2528
Brand: Ambersil
Manufacturers Part No.: 6190030147
Available in multiples of 1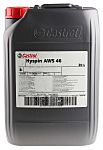 RS Stock No.: 463-3626
Brand: Castrol
Manufacturers Part No.: 6168 2800
Available in multiples of 1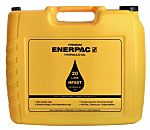 RS Stock No.: 750-2764
Brand: Enerpac
Manufacturers Part No.: HF95T
Available in multiples of 1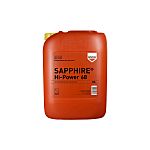 RS Stock No.: 448-0680
Brand: Rocol
Manufacturers Part No.: 52565
Available in multiples of 1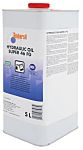 RS Stock No.: 703-2530
Brand: Ambersil
Manufacturers Part No.: 30267-002
Available in multiples of 1