Pressure Sensor Controllers
Pressure sensor controllers are electronic devices that are used alongside pressure sensors to affect the pressure levels of liquid or gas in a given system. They also allow the pressure sensors to be controlled remotely, which is very useful as it means a user can control a number of sensors from one place, rather than having to adjust each sensor individually.
How do pressure sensor co...
Showing 1-7 of 7 products
Relevance
Price (high-low)
Price (low-high)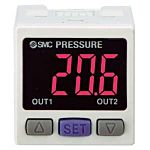 RS Stock No.: 270-4314
Brand: SMC
Manufacturers Part No.: PSE301-LDC
Available in multiples of 1
-
2
PSE
IP40, IP65
4 → 20mA
1 → 5V
-
-
-
-
-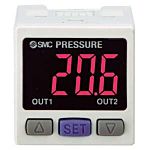 RS Stock No.: 270-4315
Brand: SMC
Manufacturers Part No.: PSE303-LAC
Available in multiples of 1
-
2
PSE
IP40, IP65
4 → 20mA
1 → 5V
-
-
-
-
-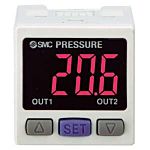 RS Stock No.: 270-4317
Brand: SMC
Manufacturers Part No.: PSE304-L
Available in multiples of 1
-
2
PSE300
IP40
50mA
12 → 24V dc
-
-
-
-
-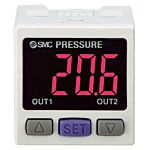 RS Stock No.: 270-4318
Brand: SMC
Manufacturers Part No.: PSE314
Available in multiples of 1
-
2
PSE300
IP40
50mA
12 → 24V dc
-
-
-
-
-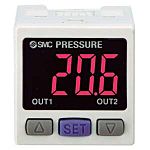 RS Stock No.: 237-3665
Brand: SMC
Manufacturers Part No.: PSE303
Available in multiples of 1
-
2
PSE300
IP40
50mA
12 → 24V dc
-
-
-
-
-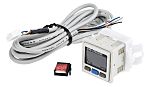 RS Stock No.: 537-2697
Brand: SMC
Manufacturers Part No.: PSE303-LBC
Available in multiples of 1
-10kPa
2
PSE300
IP40
50mA
12 → 24V dc
30 x 31 x 30mm
30mm
100kPa
30mm
31mm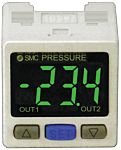 RS Stock No.: 700-7550
Brand: SMC
Manufacturers Part No.: PSE304
Available in multiples of 1
-0.1MPa
2
PSE300
IP40
50mA
12 → 24V dc
30 x 31 x 30mm
30mm
1MPa
30mm
31mm