Pneumatic Shuttle Valves
Pneumatic shuttle valves are a type of valve component used in a range of industrial hydraulic and pneumatics systems. Shuttle valves are ideal for applications that require the simple operation of allowing fluid to flow from an outlet port via two inlet ports, while preventing flow to the other.
Selecting the right pneumatic shuttle valve
Pneumatic shuttle valves can be used in a...
Showing 1-15 of 15 products
Relevance
Price (high-low)
Price (low-high)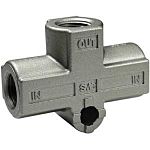 RS Stock No.: 270-5101
Brand: SMC
Manufacturers Part No.: VR1210-F01
Available in multiples of 1
SMC
OR
-
G 1/8
G 1/8
VR1210
-
-
10 bar
-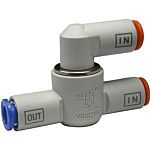 RS Stock No.: 270-5103
Brand: SMC
Manufacturers Part No.: VR1220F-10
Available in multiples of 1
SMC
OR
10mm
One Touch Fitting
G 1/4
VR1220
-
-
10 bar
-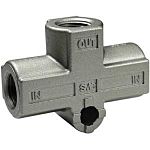 RS Stock No.: 270-5102
Brand: SMC
Manufacturers Part No.: VR1220-F02
Available in multiples of 1
SMC
OR
-
G 1/4
G 1/4
VR1220
-
-
10 bar
-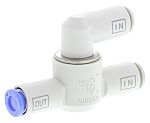 RS Stock No.: 367-0680
Brand: SMC
Manufacturers Part No.: VR1220F-06
Available in multiples of 1
SMC
OR
6mm
Tube
-
VR12
440L/min
0.05MPa
1 MPa
-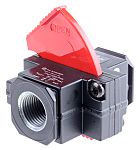 RS Stock No.: 267-9462
Brand: Norgren
Manufacturers Part No.: T74T-4GA-P1N
Available in multiples of 1
Norgren
OR
-
Threaded
G 1/2 Female
R74G
-
-
17 bar
1/2in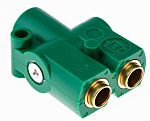 RS Stock No.: 466-5702
Brand: Crouzet
Manufacturers Part No.: 81541005(X3)
Available in multiples of 1
Crouzet
AND
6mm
Tube
-
81
200NL/min
2bar
8 bar
-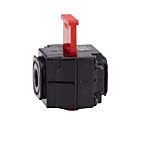 RS Stock No.: 267-9456
Brand: Norgren
Manufacturers Part No.: T72T-3GA-P1N
Available in multiples of 1
Norgren
OR
-
Threaded
G 3/8 Female
R72G
-
-
17 bar
3/8in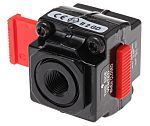 RS Stock No.: 239-0838
Brand: Norgren
Manufacturers Part No.: T72T-2GA-P1N
Available in multiples of 1
Norgren
OR
-
Threaded
G 1/4 Female
R72G
-
-
17 bar
1/4in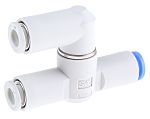 RS Stock No.: 701-3321
Brand: SMC
Manufacturers Part No.: VR1210F-06
Available in multiples of 1
SMC
OR
6mm
Tube
-
VR12
420L/min
0.05MPa
1 MPa
-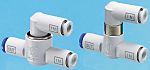 RS Stock No.: 367-0696
Brand: SMC
Manufacturers Part No.: VR1220F-08
Available in multiples of 1
SMC
OR
8mm
Tube
-
VR12
680L/min
0.05MPa
1 MPa
-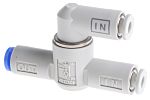 RS Stock No.: 367-0674
Brand: SMC
Manufacturers Part No.: VR1210F-04
Available in multiples of 1
SMC
OR
4mm
Tube
-
VR12
210L/min
0.05MPa
1 MPa
-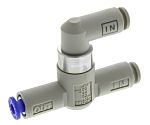 RS Stock No.: 367-0719
Brand: SMC
Manufacturers Part No.: VR1211F-04
Available in multiples of 1
SMC
AND
4mm
Tube
-
VR12
120L/min
0.05MPa
1 MPa
-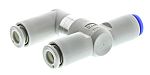 RS Stock No.: 367-0731
Brand: SMC
Manufacturers Part No.: VR1211F-06
Available in multiples of 1
SMC
AND
6mm
Tube
-
VR12
150L/min
0.05MPa
1 MPa
-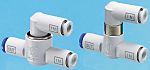 RS Stock No.: 701-3325
Brand: SMC
Manufacturers Part No.: VR1210F-08
Available in multiples of 1
SMC
OR
8mm
Tube
-
VR12
480L/min
0.05MPa
1 MPa
-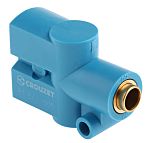 RS Stock No.: 466-5695
Brand: Crouzet
Manufacturers Part No.: 81540005(X3)
Available in multiples of 1
Crouzet
OR
6mm
Tube
-
81
200NL/min
2bar
8 bar
-